This program provides a platform and resources for our students in 2nd through 5th grade to learn about world geography.  Please view the Passport Club Information Guide or scroll down to learn more about how the program works and volunteering.
Volunteers support Passport's geography program, which is held in each classrooms Technology class during the first week of the month, throughout the school year. The checkout sessions for 2019-2020 are:
September 23th -27th
October 21th -25th

November 18th – 22th
December 16th – 20th

January 27th -31st
February 24th –28th
March 16th – 20th

April  13th– 17th
May 18th– 22th
*Note – 2nd Grade checkouts do not begin until October.
Fifth grade passport signup is now closed!
What is passport club?
Passport Club is an international program designed to help students learn the countries of the world through memorization and review over several years.  And it works!  Tests show that Passport Club schools do a much better job of meeting the National Education Goals for geography, and both parents and students love it! 
The Club is a geography program open to all students in grades 2 through 5. Each child receives a passport and study maps, and earns stamps each month to put in their passport as they learn to identify either countries of the world or other geography facts applicable to each grade level.  It is valuable, rewarding, and fun.
It is also an individualized home-study program.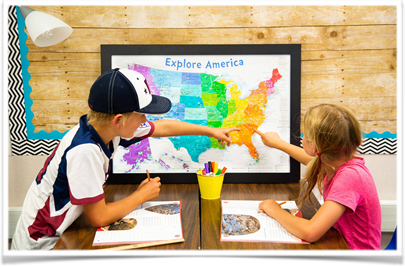 Volunteers make this amazing program possible.
We need you!!! During the last week of each month, students will be "checked-out" on the Passport curricula during their technology and library special.

* Don't forget to make sure you have your background check done.
Let's learn about the world and take care of

 

it!!
Stating this year, we will go paperless for Passport.  Together
we can make a change–let's be 
eco-friendly!  It will be good for
the planet!!
Kids can study online*. You can find the maps right here:
* Ifyour child still need a paper map we can provide it.
How does it work?
Passport Club has undergone a few changes in the last few years. 
This is the outline for each grade level:
2nd Grade~The second graders will be studying a geography program that was developed several years ago by some Jacob Wismer teachers.  It will focus on simpler geography elements. The Passport program is mandatory for all 2nd graders. Although the 3rd through 5th grades will have Passport curricula for September through May, the 2nd grade program starts in October (and continues through May).
3rd Grade~The third graders will be focusing on points of interest in the Portland area as well as Oregon and international geography.  The Passport program is mandatory for all 3rd graders.
4th Grade~The fourth graders will be focusing on the United States and studying maps relating to the US.   They will learn things like States and their capitals, US Rivers, National Parks, and Mountains/Ranges.  For months in which State capitals are studied, they should be able to point at the location of a named State and name the capital.  The Passport program is mandatory for all 4th graders.
5th Grade~ Fifth graders will participate in the regular Passport Program. Each month students receive a study map with identified countries listed by level.  Students choose, with parent and teacher input, from five levels of study, beginning with Level 1, which has five countries per month (40 countries per year), up to Level 5 (263 locations for the year) with all the world's counties.  This program is optional for 5th grade, those students who are interested in participating in Passport will need to commit to it for the entire year.  Therefore, those students and parents will need to sign the contract (use the button below) by Sept. 6, 2019.

Some classes will review Passport materials in class and some will have volunteers help in small groups.  However, home study is the primary way children learn their passport information.
We are happy to answer any question you may have!  Please contact Ana Pacheco at volcoord@jacobwismerpto.org.